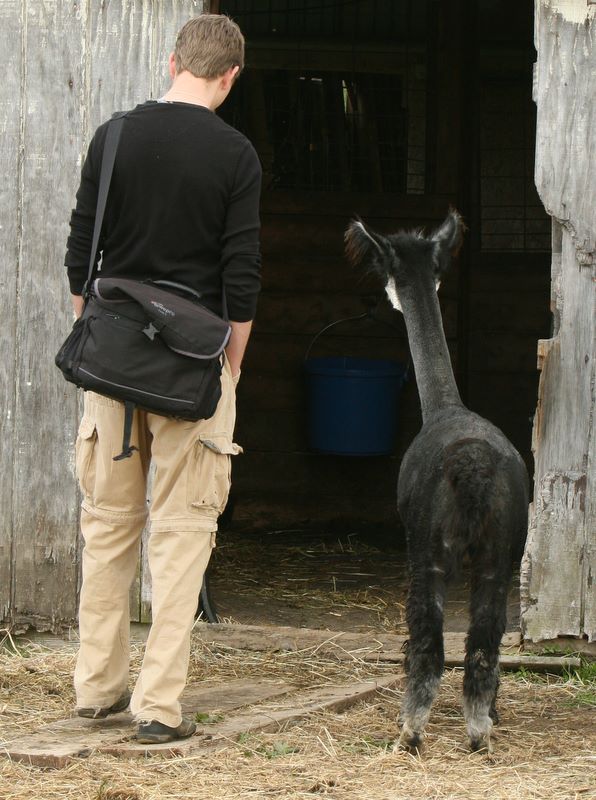 Photo courtesy of Dutch Hollow Acres.
Recently we talked about ways to survive the recession. Continuing with that theme, there are aspects of running a farm business that many of us "hire out". Some are things that we can learn to do ourselves.  Here are 5 things that you can learn to do for your farm business, keeping more of what you earn in the process:
Bookkeeping. If you pay someone to do your books, consider having them set you up with QuickBooks Pro 2009or something similar. This can save you some money and possibly help you be more organized.
Veterinary work. Does your vet give shots? Run fecals and IGG tests? Trim teeth? Draw blood? These are all things that you can learn to do for yourself, which could result in significant savings for your farm.
Advertising. Do you hire photographers and/or designers to do your advertising materials? This is an area where you might be able to learn some skills and save some money.
Marketing. Are you taking advantage of the online (free) marketing opportunities available with social media? This is an area where you "pay" with the time you invest rather than with cash.
Shearing. This is an excellent skill to have. Shearing your own alpacas saves money for sure. Plus it's important to have this skill for emergencies.
Leave a comment and tell us – what are some other things farmers and ranchers can do to save themselves some money?