Who Doesn't Like Breasts, Really?
I mean we start out life at our mother's breast.
We all have people in our lives that we LOVE, LOVE, LOVE who have boobies. So we all want to wipe out Breast Cancer. That's why I had to share with you this awesome opportunity that brings together two of my favorite things – breast cancer awareness & guerilla knitting!
BIG and SMALL, our boobies one for all! Invite your friends to this event and get everyone attending!
Knit Some Breasts for International Breast Cancer Awareness Day
October 1, 2011
Be a part of this Global YarnBombing Event. Knit it and Hang it up Guerilla Style. Document it, and your footage can be a part of a documentary on Yarnbombing. Cool, huh?
For more information and patterns go to:
http://thebigbreast.posterouse.com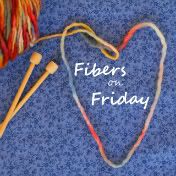 Another Yarnbombing post you might like from Alpaca Farmgirl.